blue goo
Pain Relieving CREAM6oz
made with pure 100% emu oil
Maximum Strength,
Deep Heating Rub
Use to relieve back pain, neck pain, headache, leg and foot pain, muscle pain, joint pain, arthritis, sprains, bursitis, strains, tendonitis and stiff joints.
Maximum strength, deep heating rub contains active ingredient Menthol and Methyl Salicylate for warming pain relief along with performance ingredients Glucosamine, Chondroitin, MSM and a multitude of botanical extracts to soothe inflammation.
Perfect for use before activity to help loosen muscles and allow for greater flexibility.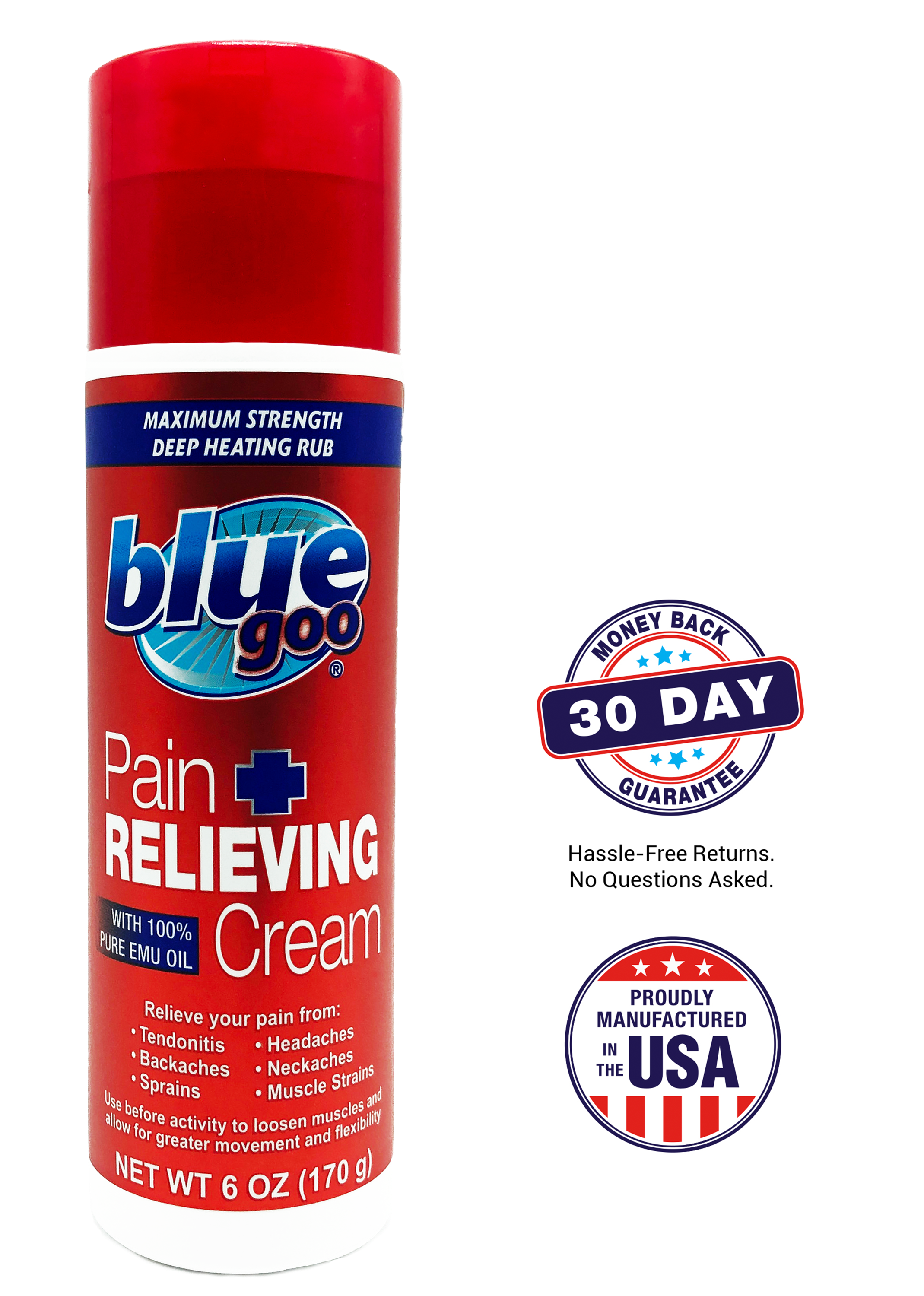 DIRECTIONS FOR USE:
Apply liberally to affected area not more than 3-4 times daily. Children under 6 years of age do not use.
ACTIVE INGREDIENTS:
Methyl Salicylate 15% (Counter-irritant)
Menthol 10% (Topical analgesic)
INGREDIENTS:
Water (Aqua), Ceteareth-20, Cetearyl Alcohol, Stearic Acid, Cetyl Alcohol, Emu Oil, Dimethyl Sulfone, Dimethicone Aloe Barbadensis Leaf Juice, Allantoin, Sodium Chondroitin Sulfate, Glucosamine HCl, Zingiber Officinale (Ginger) Root Extract, Panthenol, Polysorbate 20, Fragrance, Carbomer, Phenoxyethanol, Benzyl Alcohol, Sodium Hydroxide, Red 33
TO RECEIVE SPECIAL OFFERS